Although it might seem like the setup to a bad joke, a horse walking into a bar was no laughing matter for one pair of publicans.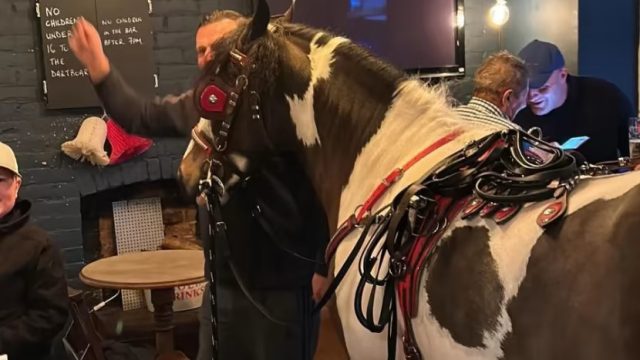 The Brickmakers in Swanmore, Hampshire, has been run by Koren and Gareth Blake for almost 12 years now, with the former running front of house while the latter is the head chef. However, they were left shocked and horrified on 29 December after one customer brought their four-legged friend into the pub.
In a now-deleted Facebook post from the following day, they expressed anger at the risk the stunt could pose both to the long-faced visitor and other patrons: "Just to reiterate we do not allow any animals or livestock in our pub. Apart from the complete ridiculousness of it, the poor horse's welfare, it's a health and safety issue. Nor do we allow children in our bar after 7pm".
"If people do not adhere to the rules they will be barred. We do not want to be a pub where children are allowed to run around wrecking the place whilst their parents get drunk. From now on if customers do not follow our rules they will not be served. So sick of moaning about the same things. It's about time we had more police presence in the village," the post continued.
The name of the man who brought the horse into the pub has not been disclosed. Although the Department for Environment, Food & Rural Affairs' guide on the welfare of horses includes a great deal of information on stabling conditions and horse healthcare, it does not mention how safe it is to bring them into public buildings.
2022 was a year of equine incidents in pubs. During the long weekend of the Platinum Jubilee, one man decided to ride a horse into a Burnley boozer, with predictably disastrous results. In Devon, there was outrage after Patrick, the beer-drinking pony mayor of Cockington, was barred from his local.
This article was originally published on thedrinksbusiness.com and has been shared with permission.