The British Beer and Pub Association (BBPA) is urging people to ease their January blues by heading back into the pub to assist businesses "that urgently need help to survive" despite cost-of-living woes, chief executive Emma McClarkin has said.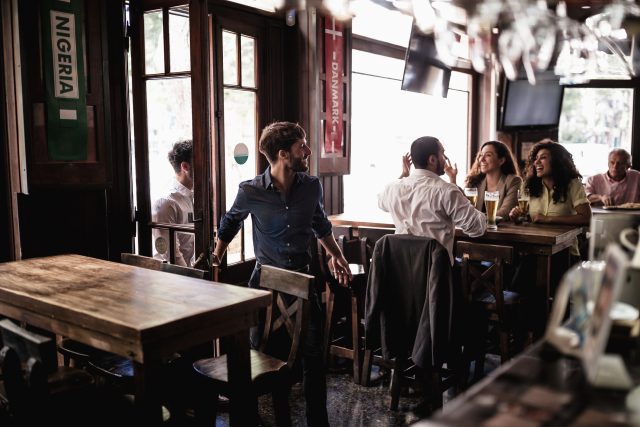 Another year, another Christmas and New Year over and done with. Dry January has begun, but for anyone taking part, going 31 days alcohol-free does not necessarily mean cutting out all trips to your local.
Pubs, which already face a quiet period at the beginning of the year, are in the midst of further economic headwinds due to the rising cost-of-doing-business and rocketing energy bills.
In October 2022, the drinks business reported that Britain's hospitality sector saw 2,200 venue closures in the three months prior, equivalent to one per hour, according to the Hospitality Market Monitor from CGA and AlixPartners.
An estimated 39,000 pubs across the UK now serve a low or no alcohol beer, the BBPA has said, up from 78% just three years ago, with a range of no- and low-alcohol wines, spirits and other offerings also available.
As such, the BBPA is urging punters to head out to the pub even for a soft drink, to support businesses facing hardship.
"These are tough times for the country and people are understandably finding ways to cut back. But in what is usually an already gloomy time of year, we're encouraging people to seek out their community hubs and come together with friends and family at their local. Not only will you be greeted with warmth and friendly faces, but you'll be supporting much-loved businesses that urgently need help to survive," said Emma McClarkin, BBPA chief executive.
"Pubs are all to all and regardless of what you're ordering at the bar there is something for everyone. Our nation's ingenious brewers have made great strides in developing new ranges of delicious low and no alcohol options over the past few years, so if you can please head down to your local and taste what's on offer. A warm welcome awaits you and you might even find a new favourite tipple amongst friendly faces."
This article was originally published on thedrinksbusiness.com and has been shared with permission.