Guinness became the most popular pint in Britain at the end of last year, with owner Diageo revealing in its first-half fiscal results that the Irish stout had overtaken Carling for the first time.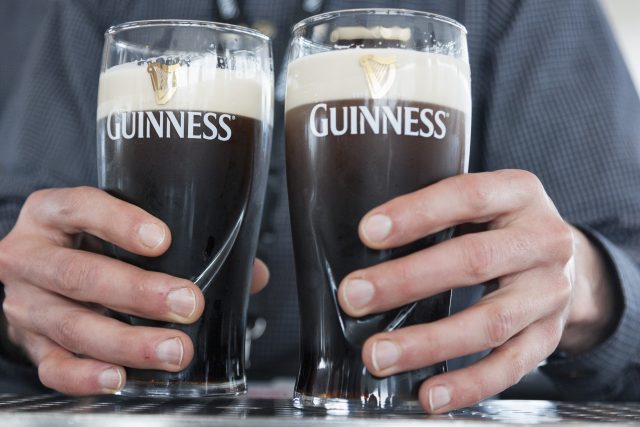 Per reports, the famous Irish stout now accounts for one in every nine pints pulled in the the UK, with strong performance across Europe cementing the brand's health.
"Guinness is still growing very strongly and became the top beer in British pubs as a result of the brand continuing to resonate," Diageo chief financial officer Lavanya Chandrasheka told the PA news agency.
"Sales have been really resilient and that is exactly the same across premium categories."
Guinness pipped Carling to the post to become the number one beer in British pubs in terms of value sales towards the end of last year, the Daily Mail reported.
"I never believed I'd see this day. It's fantastic," CEO Ivan Menezes told analysts on a conference call.
"The brand is really healthy."
Elsewhere in Diageo's half-year results, Scotch and Tequila delivered growth and the firm's premium-plus brands delivered 57% of reported net sales, driving 65% of organic net sales growth.
Diageo chief executive Ivan Menezes said at the time: "We have made a strong start to fiscal 23. Organic net sales grew 9%, with growth across all regions, organic volume grew 2%, and organic operating profit grew 10%. In a challenging cost environment, our organic operating margin increased 9 basis points whilst we also continued to invest for the future."
Sales in select regions including North America, however, slowed during the half-year.
Read more:
Diageo shows solid performance in half-year results
The five countries that drink the most Guinness
This article was originally published by the drinks business and has been shared with permission.