MEP Mick Wallace has been asked to clarify his assets after a TikTok video surfaced showing the politician talking about three wine bars he owns, none of which had been declared as financial interests.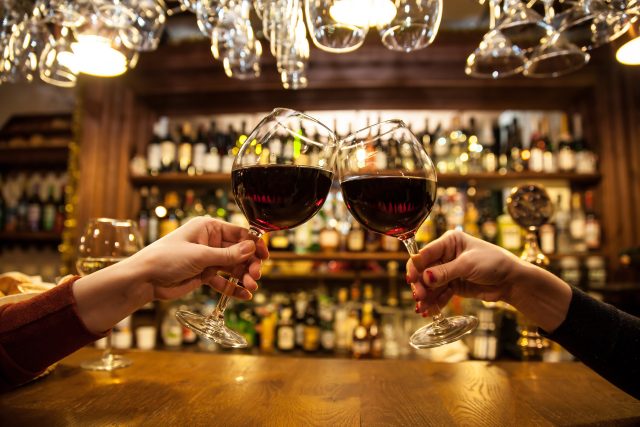 When Irish politician Mick Wallace became a member of the European parliament (MEP) in 2019, he was required to fill out a declaration of financial interests, as is the case with all MEPs.
No wine businesses were listed on his declaration. However, a video posted on social media earlier this month, appears to show Wallace claiming to own three wine bars in Dublin.
In the TikTok video uploaded by Italian MEP Alessandro Panza around 1 February 2023, Wallace implied that he has an active role in managing a wine business.
"I have three wine bars in Dublin and I sell only Italian wine and I import all the produce from Italy," Wallace said in the video, which was filmed at an event in Brussels where Panza appeared to oppose Ireland's plan to place health warnings on alcohol labels.
As reported by the Irish Independent newspaper, Manon Aubry, a fellow member of Wallace's Left Group party, said: "In this case, if there has been an omission – and that is something we need to talk about with Mick Wallace – if there has been an omission then we would condemn it…
"It is not the kind of ethics worthy of our political group. This would be unacceptable. If there has been an omission, there is a duty here to respect the rules."
Accounts filed with the Companies Registration Office for the 2021 financial year show that Wallace is neither a shareholder nor a director in the holding company behind his original wine business – Wallace Calcio – which is on paper owned by Paris-based Tina Harpur (51pc) and Dublin-based Patricia Barry (32pc), with three Italians holding minority stakes of 17pc between them.
One MEP told the Irish Independent that the checks carried out by the European Parliament's administration regarding members' financial assets are "very basic" and that there is "very little incentive to respect the rules."
This article was originally published by the drinks business and has been shared with permission.