Chances are you've heard of a corkage fee, but a hidden cost for bringing your own birthday cake to a venue is blindsiding customers.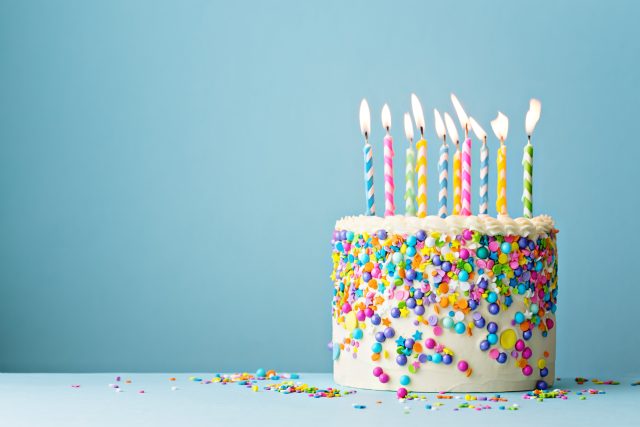 It's long been the case that restaurants which allow patrons to bring their own bottle of wine to accompany their meal will be charged a corkage fee, often around £12-£15 per bottle of still wine opened on site.
But some establishments are asking punters to cough up for bringing along a birthday cake to a celebration, and the internet has gone ham over the debate.
One customer in the US was shocked to be charged $25 after her party's server offered to slice a cake the birthday party had brought to the restaurant. The customer spotted the extra charge on her receipt at the end of the meal and took to TikTok to vent. Zooming in on a photo of the 'cake slice' fee, she wrote:
"When the server asks if we want the cake WE brought cut, thinking she's doing something nice for us…but it was 25 dollars… I didn't know this was a thing?!?"
The video has since been viewed more than 800,000 times and responses range from shock and outrage to support for the restaurant in question.
"Wow!! That must be some excellent cutting!" one TikTok user commented.
Another chipped in: "I don't mind a small fee but $25 is crazy."
"Everytime a server tries this without talking to us, we just call the manager and get it removed," someone else shared.
Other commentators were keen to offer explanations for why the cost was justified.
"Totally a thing," wrote one. "Because then they bring plates and forks, which they then have to wash. But it was wrong that you weren't told of a fee."
"This is normal, but you should have been told," wrote someone else. "Because the waiter or waitress didn't tell you, I would have made that the tip."
According to the New York Times, a cakeage fee helps to "offset the loss of revenue from in-house desserts and makes up for the extra time a party will be at the table but not ordering food".
In the UK, SushiSamba for example has said it charges £7 per person across all its branches as " we offer desserts and cakes in our restaurants".
An article by hospitality trade publication The Caterer last year addressed the cakeage dilemma, saying that restaurants, too, were divided,
Joe Cussens, managing director at the Bath Pub Company, which operates four independent gastropubs, said he sees customers bring in between five and 15 cakes per week.
"Restaurants' and pubs' only source of income comes from selling food and drink to customers," he told The Caterer. " To think it's OK to bring your own in and that to be fine and dandy is nonsense."
However, Daniel Griffiths, who runs Annie's Burger Shack in Nottingham, queried the extent of the fee.
"When you lose a sale of a dessert, you haven't lost the retail price: you've lost the margin," he said. "The issue with this is you've charged them (the customer) £10 a head margin. The VAT comes off, the ingredient cost comes off, then it's probably a fiver. So where's the ten come from?"
With diners increasingly tightening their belts during the cost-of-living crisis, can we expect eating birthday cake in the taxi home to become the next trend to go viral?
This article was originally published by the drinks business and has been shared with permission.