The Grapes in Limehouse, a Grade II-listed pub mentioned by Charles Dickens in Our Mutual Friend, has dropped from a five star hygiene rating to a three star one after an inspection from Tower Hamlets council.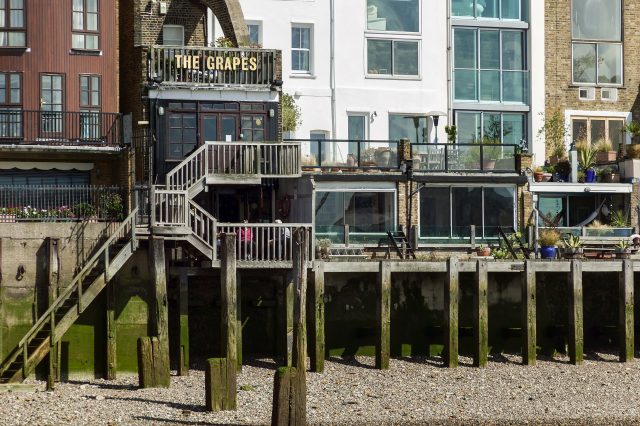 Originally called The Bunch of Grapes, the pub has been part of Limehouse life for almost 500 years. Since 2011, McKellen has co-owned the pub with director and former partner Sean Mathias, and Evening Standard owner Evgeny Lebedev, the trio forming The Pies Pub Co. McKellen is known to attend the pub's weekly quiz on occasion.
However, the actor, who contended with Saruman in The Lord of the Rings trilogy and mutant-killing robots in X-Men: Days of Future Past, must now deal with an altogether different challenge.
While Dickens wrote of it as a "tavern of dropsical appearance", a spot check from Tower Hamlet council in October uncovered several instances of poor hygiene, as reported by The Mirror: salmon that was 12 days past expiration, noodles 19 days out of date, and one fridge that was 11°C above the recommended temperature.
The inspection also noted the lack of antibacterial soap and some spots in the kitchen which were not as clean as they should have been. As a result of all these infringements, the Thameside pub has been docked two stars from its hygiene rating.
A spokesperson for the council said: "We must ensure that the public is protected and that high standards are maintained. Businesses are not pre-warned about impending spot checks."
According to the Tower Hamlets council website, the cost of requesting a re-inspection is £195.
WLC has reached out to the pub for comment on what it is doing in response to the loss of its five star rating.
To read about more famous pub landlords, click here.