February may be the shortest month, but there are still plenty of exciting new restaurant openings crammed into the next four weeks.
Socca – 14 February
Paying homage to the Mediterranean charms of Nice, Marseille and Cannes, this new Mayfair bistro comes from chef Claude Bosi (Bibendum) and Samyukta Nair (Jamavar). Taking its name from a chickpea flour pancake popular in the Western Med (though Ligurians would call it 'farinata'), Bosi has drawn from his childhood in the South of France to create homely, comforting dishes that will whisk Londoners aways to warmer climes. Bosi described his excitement concerning this new project: "It has been a dream of mine to open a bistro in Mayfair for as long as I can remember. It is such a pleasure to be fulfilling this with my dear friend Sam."
EDIT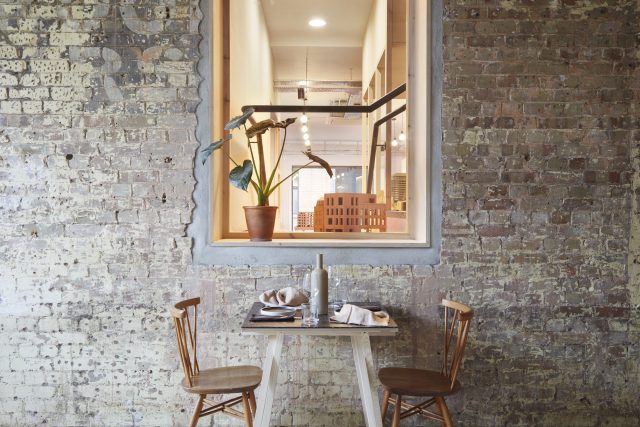 Coming to Hackney this month, EDIT is a hyper-seasonal, vegetable-focused restaurant from architect-turned-restaurateur Elly Ward. In the kitchen, chefs Fabrice Jacquet and Beth Olivier will be prepare plant-based dishes using ingredients from small, local farms, independent producers and foragers. The menu will change daily, in accordance with seasonal availability, and will be embracing a 'root to fruit' approach to zero waste cookery. Among the dishes that diners might expect (should the ingredients permit): roasted salsify with smoked aioli, wild mushroom fricassée with creamed barley and wilted chard, and salt-baked turnip with lentil ragù.
Hawthorn – 1 February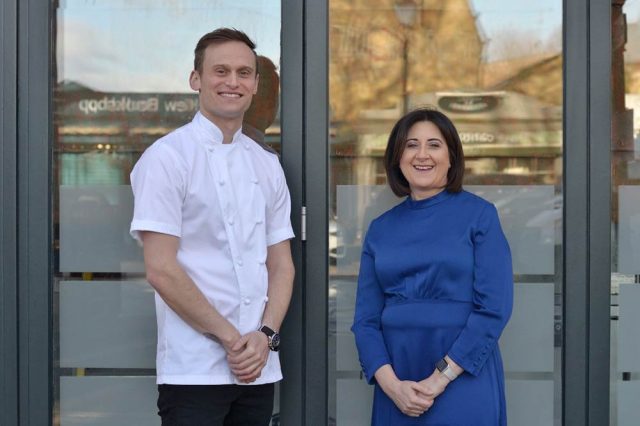 It's just a coincidence that this new Kew joint from chef Joshua Hunter shares its name with Ralph Fiennes' restaurant in The Menu, and, thankfully, the dining experience will likely be somewhat more relaxed. Situated in the space that previously held The Glasshouse, Hunter, formerly of Murano and La Trompette, among others, will be cooking: "simple, unfussy dishes that prioritise flavour and combine his passion for British game and wild food." Dishes include a shoulder of Ryeland hogget (lamb) smoked over Douglas fir and Cornish monkfish served with "roots many ways" and chicken skin butter. The wine list offers bottles from across the world, though France is particularly well represented.
Joia – 21 February
View this post on Instagram
Joia to the world, Portuguese chef Henrique Sá Pessoa's new Battersea Power Station restaurant promises expertly-sourced British ingredients cooked with an Iberian flair. Meaning 'jewel' in Portuguese, there is promise of salted cod crudo with pickled onions, tomatoes and olive oil caviar, as well as murmurings of grilled carabineiro prawns, served with an orzo bisque, tomato and coriander. While the restaurant is on the 15th floor of the iconic building, just below it will be a bar, with its own menu of bar snacks and signature cocktails inspired by precious stones, including the Esmeralda (basil-infused Plymouth gin, citrus foam, and mint & matcha cordial, also available in an alcohol free version) and the Opalas (Quinta do Infantado White Port, clarified red wine,
seasonal fruit, agave and lemonade).
081 Pizzeria – 24 February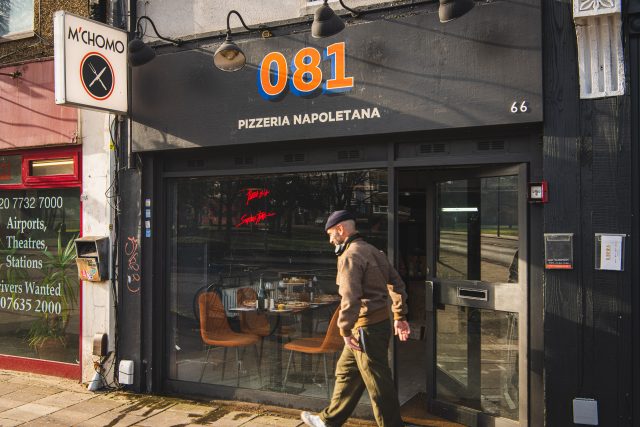 Bringing Neapolitan-style pizza to Peckham, this is the first brick and mortar site for 081 Pizzeria, having previously taken up residencies at Peckham Levels, Camden's The Colonel Fawcett and The Smugglers Tavern in Fitzrovia. Naples-born Andrea Asciuti is a man to trust with a crust, and the 20-cover restaurant will be offering classics, such as the Marinara and the Margherita, as well more avant garde creations, such as the black truffle & honey, or the 'Pistachiosa' (made with pistachio pesto as the sauce and topped with fior di latte mozzarella, mortadella, burrata, and a final flourish of pistachio sprinkles). And the secret to great dough? The proof is in the proofing – 72 hours, to be exact. Fortunately, the pizzas are cooked in a flash (or in a Pizza Master 500°C Extreme oven, to be precise), but you'll still have time to enjoy some arancini and a Negroni before the main event.
To read about some of last month's openings, click here.
This article was originally published by the drinks business and has been shared with permission.