Britain's on-trade venues recorded a third week of inflation-beating drinks sales growth with soft drinks a key driver during Dry January.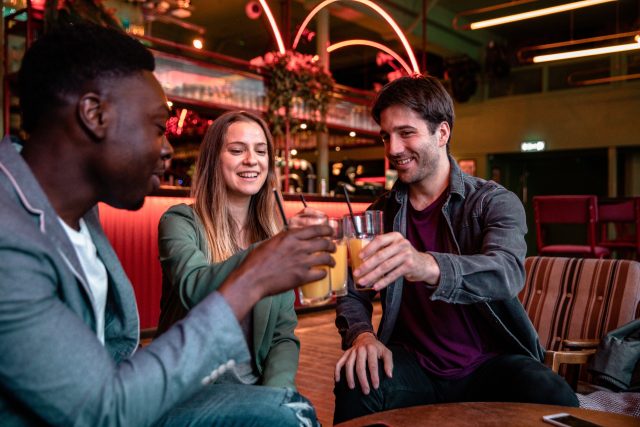 Average sales in the week to Saturday 21 January were 11% above the equivalent period in 2022, the latest Drinks Recovery Tracker from CGA by NielsenIQ shows.
Growth in the first week of January hit 24%, falling to 13% in the second week, but growth remains above the rate of inflation at 10.5%.
Beer sales were strong in the week to 21 January, up 14% on the equivalent week in 2022. Wine also gave a strong performance, up 15% year-on-year, while spirits fell 3% compared to 2022.
With nearly 9 million people reportedly taking part in Dry January this year, according to Alcohol Change UK, it's no surprise that soft drinks have been a key growth driver this month.
The category saw 18% sales growth compared to the same week last year, suggesting that consumers may be engaging with the alcohol-free category like never before.
"With year-on-year growth topping inflation so far in January, it's clear that consumers are as keen as ever to drink out," says Jonathan Jones, CGA's managing director, UK and Ireland.
"Good soft drinks sales show Dry January doesn't have to keep people away from pubs and bars, and it reflects the rising quality and innovation in this category. However, the dip in spirits sales suggests many consumers are watching their spending carefully.
"It's also important to remember that comparisons are with a very difficult January 2022, so more year-on-year growth is far from certain in the months ahead."
Indeed, the strong start for the on-premise in 2023 sits in stark contrast to the trading environment at the beginning of 2022, due to the threat of the Coronavirus Omicron variant.
The CGA tracker shows drinks sales were in year-on-year growth on each of the seven days of last week—and in double-digit growth for six of them. Comparisons peaked on Sunday (15 January), when they were 17% up on the same day in 2022.
This article was originally published by the drinks business and has been shared with permission.