Whoever you're supporting at the Six Nations, if you're looking for somewhere to watch this year's tournament, these London pubs are worth a try.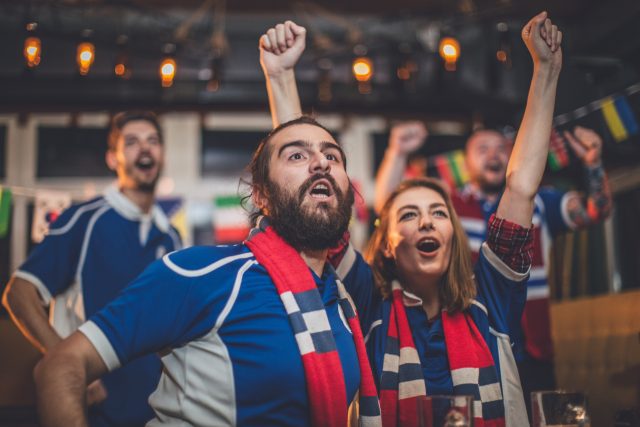 Famous Three Kings, West Kensington
View this post on Instagram
The landlord calls the pub "a Welsh oasis", but when Wales kick off against Ireland at 2.15pm on Saturday, you can guarantee that the oasis will be transformed into a sea of red. Rousing choruses of Delilah and Brains on tap – this is the place to be in London for the second coming of Warren Gatland.
The Faltering Fullback, Finsbury Park
View this post on Instagram
As the name suggests, this is a pub with rugby at its heart – and Irish rugby in particular. With a reliable selection of beers and Thai cuisine on the menu, this hidden gem is the place to be for when you're cheering on the boys from the Emerald Isle, or just want a green curry.
The Italian Job, Hackney Wick
View this post on Instagram
You're only supposed to watch the bloody match and enjoy some Italian beer with some delightful taralli Pugliesi and cacio e pepe, capisci? However the Azzurri get on this year, this pub has a triumphal triumvirate equal to Caesar, Pompey and Crassus of craft beer, wood-fired pizza and live rugby.
The Cadogan Arms, Chelsea
View this post on Instagram
While not strictly just for French supporters, this writer believes that West London's Gallic contingent will appreciate seasonal ingredients and a solid wine list, including Bollinger, Domaine Arlaud and Domaine Vincent Pinard, as they watch Les Bleus. There's also a special Six Nations menu, including a platter, main and two pints of beer for £50 per person, if Chablis and oysters at the bar don't take your fancy.
The Cabbage Patch, Twickenham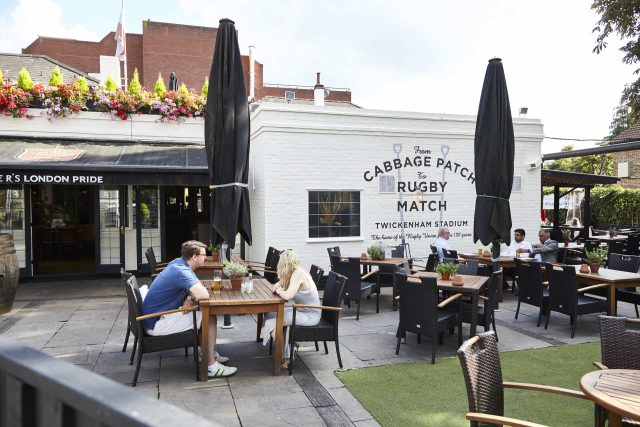 This Fuller's pub may only be the second best place to watch England in Twickenham, but it's sure to provide a more comfortable experience, and with better beer to boot. Thankfully, 'The Cabbage Patch' isn't a reference to some rugby ailment, akin to 'cauliflower ear', but rather because the home of English rugby was, in fact, built on an actual cabbage pitch.
The Clachan, Soho
View this post on Instagram
The name is Gaelic for 'meeting place', and indeed, set in the heart of the English capital, it will bring Scotland fans face-to-face (or pint-to-pint) with the descendants of Proud Edward's army. Luckily, there's an abundance of bar snacks, beer and whisky to ease any match day tension.
In related news: Sale Sharks rugby player Will Cliff and former players Tom Holmes and Jesse Coulson launch a zero-alcohol lager.
This article was originally published by the drinks business and has been shared with permission.