Britain's largest pub group, which owns brands including Slug & Lettuce and Be At One, is planning to sell around 1,000 of its pubs just three years after acquiring rival pub chain Ei Group for more than £1bn.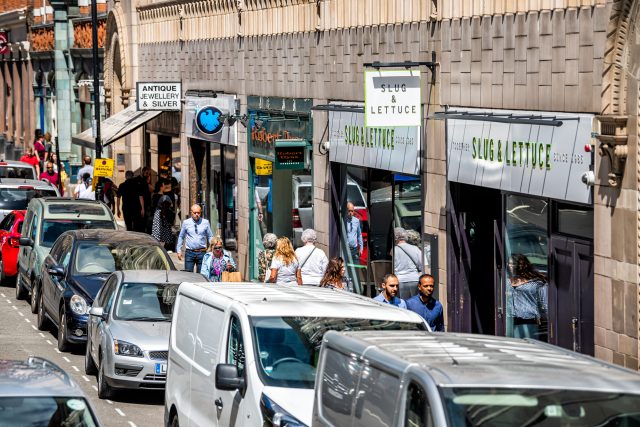 Stonegate Pub Company, currently Britain's largest pub group and the owner of many well known hospitality brands, is reportedly looking to sell around 1,000 of its pubs – roughly one fifth of its total portfolio.
Stonegate Pub Company, which is owned by private equity firm TDR Capital, has a reported £2.6bn debt pile, per Bloomberg. It is estimated that the mooted sale of venues could generate around £800 million.
Stonegate's chairman Ian Payne said that the pub group's chief cause for concern is ballooning energy costs.
"We know what we're going to pay in February and March, but we still don't know what we're going to pay beyond that," he explained.
The beleaguered hospitality industry has faced a bruising few years of trading amid the coronavirus pandemic and current cost-of-living crisis.
The value-focused pub chain Wetherspoons has also announced plans to sell of 45 of its venues, as chairman Tim Martin warned that pubs faced a challenge in luring drinkers back into venues post-pandemic.
"The aftermath of the pandemic and lockdown restrictions have been far more difficult than anyone thought," Martin said.
"That is the picture for the whole pub and restaurant industry. People thought that after lockdown there would be a boom in people suffering from cabin fever but, instead, it has almost been the opposite situation as people have got in the habit of staying in.
"That's the big thing that means sales are down on 2019. Things are improving now but it's slow."
Read more:
Wetherspoons boss bemoans tax 'disparity' as 'threat' to business
Slug & Lettuce owner to buy Enterprise Inns for £3bn
This article was originally published by the drinks business and has been shared with permission.