If you're a long time admirer of both the Leaning Tower of Pisa and beer, an exciting opportunity has just arisen to bag yourself a lopsided slice of history.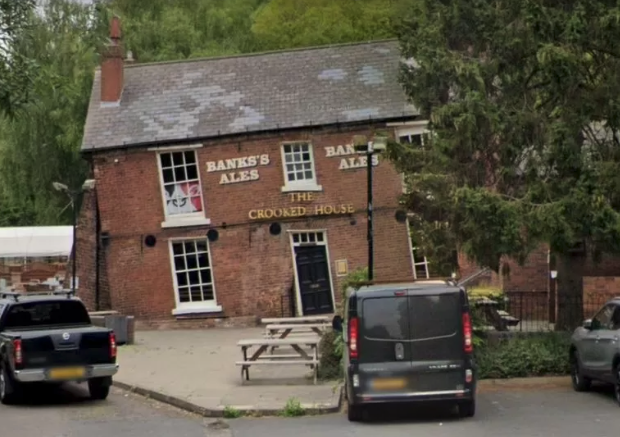 Yes The Crooked House, located in Dudley, England, has just been put up for sale. Famous for its skew-whiff appearance and dedicated service to tourists and locals alike for more than 200 years, The Crooked House is up for sale with bidding starting at around £675,000.
Christie & Co is managing the sale in partnership with Marston's Brewery, which runs 1,5000 pubs across the country.
"We're concerned for its future because we've seen so many pubs around here close for good. This place is very special; it has to be saved for future generations," regular patron Jim Knowlson told The Times.
"This is a chance to own what has been called Britain's wonkiest pub and Britain's drunkest pub. Surely there's some appeal there? It's a piece of history."
According to Discover Britain magazine, the left side of The Crooked House is 4 foot lower than the right and "marbles roll down seemingly level tables, while right angles are a scarce commodity — the sash windows are all 16 degrees off-centre, more than double the lean of the Tower of Pisa".
The hospitality sector has faced a bruising few years amid the coronavirus pandemic and current cost-of-living crisis. Despite this, Noel Moffitt, Senior Director of Corporate Pubs and Restaurants at Christie & Co was upbeat about The Crooked House's potential. "The pub sector has been very resilient over the last few years and has adapted well to the challenges, and despite interest in the sector, there is a lack of properties on the market," he said.
Read more:
Marston's pub chain puts 61 venues up for sale
This article was originally published by the drinks business and has been shared with permission.