With a Jura-focused wine bar coming to Clapham Junction and the new Noble Rot in Mayfair, you certainly won't feel a fool if you pay a visit to any of these April openings.
Ploussard – 1 April
View this post on Instagram

This Clapham Junction wine bar takes its name from a red grape variety planted in the Jura. Its list does indeed feature a number of wines from the region, including Les Valseuses' Chardonnay/Savagnin blend named 'Expensive Sh*t', for £72, as well as expressions of the bar's namesake variety. In terms of food, it offers its own take on modern wine bar menus: Maldon oysters with pear, lamb and anchovy crumpet, mangalitza pork chop with a beer mustard sauce, and Baron Bigod with quince.
To find out more, click here.
Noble Rot Mayfair – 6 April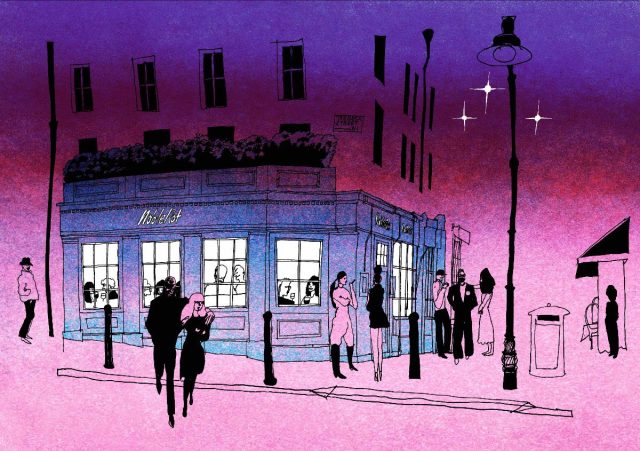 The third site instalment of Dan Keeling and Mark Andrew's Noble Rot trilogy, adding on to the Lamb's Conduit original and Soho sequel, this time it's inside a former pub, The Running Horse, which also once housed Le Boudin Blanc brasserie. Head chef Adam Wood, formerly of The Square and Perilla) and executive chef Stephen Harris have devised a menu befitting of a wine list of Noble Rot's quality: warm smoked eel, baked potato and Avruga caviar, or perhaps whole roast duck with Chambertin sauce and potato and cep gratin (to be shared between two). Plus, there will also be the set lunch menu – which, for this writer's money, is one of the best value meals in London.
To find out more, click here.
Story Cellar – 1 April
View this post on Instagram

This Covent Garden rotisserie restaurant from Tom Sellers is certainly worth a spin. Inspired by Parisian brasseries, the menu includes the aforementioned rotisserie chicken (either whole or half, and with fries and salad), as well as the likes of snail bolognese on toast, rabbit terrine, mussels and soft serve almond and dill ice cream. So named due to its association with Sellers' restaurant Story, by Tower Bridge, the 'Cellar' part of the name alludes to the high-quality wine offering, much of it served by-the-glass thanks to Coravin.
To find out more, click here.
The Beefsteaks
View this post on Instagram

Taking over the site that once housed the historic M. Manze pie and mash shop in Islington's Chapel Market (which closed in 2019), The Beefsteaks, which also has a stand at Maltby Street Market, will be swapping jellied eels for smoked ones served on a flatbread (though no mention of any accompanying liquor), and meat-filled pastry with steak tartar. The wine list promises to showcase a number of low-intervention producers, and there's also porter from Anspach & Hobday, which is combined with sparkling wine to provide the cocktail component of the oysters with Black Velvet.
To find out more, click here.
Riviera – 23 April
View this post on Instagram

Restaurants inspired by the sun-kissed cooking of the Côte d'Azur seem to be very much in vogue, with Claude Bosi's recently-opened Socca drawing on the region. Riviera, under Emerald Hospitality Group, will be taking over the site of Sake no Hana, and will be offering something that's more St. Tropez and Cannes than Sendai and Kobe. The lounge, named 'Amelia', is inspired by the works of Pablo Picasso and Le Corbusier. Expect Champagne on ice, rosé, and a fair bit of seafood.
To find out more, click here.
Bar Pepito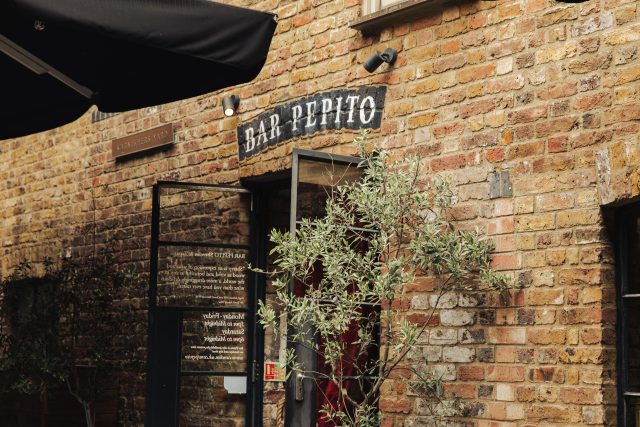 Possibly re-launching at the end of April, or in May, Bar Pepito will be shifting its focus from Sherry to Rioja, with oaked, unoaked, red and white wines of the region showcased, as well as a new Basque-inflected menu from executive chef Nacho del Campo. db recently spoke with Camino Group founder Richard Bigg about this change of direction.
To find out more, click here.
To read about some of last month's openings, click here.
This article was originally published by the drinks business and has been shared with permission.