Park Chinois, an upscale Chinese restaurant in London's Mayfair, has won the Michelin Guide's inaugural Exceptional Cocktail Award for its drinks menu, which includes serves like the Macallan Highball and Umami Old Fashioned.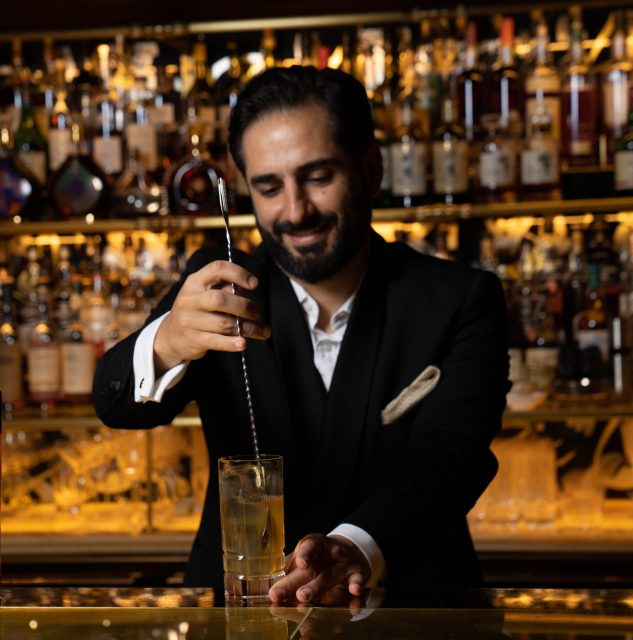 The annual Michelin Guide Awards for winning restaurants across Great Britain and Ireland took place at the Silverstone racetrack this week — an appropriate venue for an organisation originally designed to sell tyres to restaurant-going motorists.
The ceremony saw 21 restaurants awarded one star for the first time, bringing the total up to 173. Three restaurants across Great Britain and Ireland gained the coveted two-star status, making it 25 in total.
There was no change at the top, with all eight three-star restaurants retaining the distinction. No restaurants dropped from the two-star stratum either.
Some new awards were presented, however, including Great Britain and Ireland's inaugural Exceptional Cocktail Award. Park Chinois, the Mayfair-based Chinese restaurant and bar, accepted the award.
Hailing from Greece, Makis Kazakis heads up the bar team at Park Chinois. Kazakis congratulated his "talented bar team" for the accolade, saying that "all the nights we stayed until the early hours have paid off".
The venue's bar manager began his career in his hometown at Francos, then moving to Sweden for six months before embarking on his journey to London in 2012. In the UK he started at Hakkasan Hanway Place in 2012, where he also opened Ling Ling by Hakkasan in Mykonos, before joining Park Chinois for its opening in 2015.
The Michelin Guide aims to spotlight a remarkable cocktail list with its 2023 Exceptional Cocktail Award, sponsored by The Craft Irish Whiskey Co.
Park Chinois has two cocktail bars to chose from, decorated in a style inspired by 1930s Shanghai. Cocktails include both original creations like the Spritz Chinois (Italicus Rosolio di Bergamotto Liqueur, Strawberry Aperitif, Grapefruit Soda, Sparkling Wine) and the Carlton (Michter's Rye Whiskey, Yuzu, Chestnut Liqueur, Coconut Water), as well as a few twists on the classics, like the Umami Old Fashioned.
This article was originally published by the drinks business and has been shared with permission.