Despite soaring operating costs blighting the hospitality sector, chef Jason Atherton has substantially reduced the prices of the set menu, tasting menu and by-the-glass wine list at his Pollen Street Social restaurant.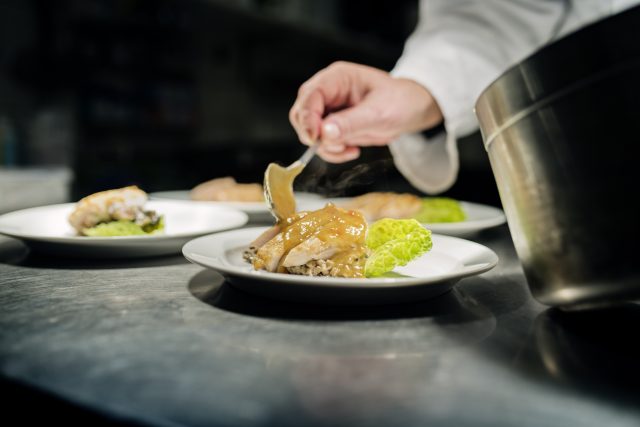 Since it opened in 2011, Pollen Street Social in Mayfair has received acclaim, according to the Michelin Guide, for its use of "top-notch British ingredients" and "well-drilled and formally structured service team", but not necessarily for its affordability.
But, despite the current economic climate, restaurateur Atherton is slashing prices with the aim of bringing punters in.
Speaking to the Evening Standard, Atherton remarked: "We, like many operators, have been having to increase our prices slowly since Covid but as that's happened people are feeling squeezed out of the London restaurant market and being able to dine out on a regular basis…So we've taken the decision to go the other way and rather than raise prices we're going to lower them to encourage guests to use our restaurants more often."
Indeed, soaring operating costs have proven to be a hammer blow for the hospitality industry. Energy bills have proven to be particularly burdensome for businesses, with it estimated by Uswitch for Business that a third of your average restaurant bill goes towards covering the building's electricity and gas costs.
The same research, published in February of this year, said that 20% of restaurants have had to raise prices, and 13% have reduced portion sizes.
However, Atherton is going in the opposite direction. The Pollen Street Social three-course set lunch menu has gone down from £75 to £49.50. The tasting menu has decreased in price by approximately 22%, dropping from £185 to £145.
As far as can be ascertained, there does not appear to have been a shift towards cheaper ingredients or reduced portion sizes in order to cut costs.
The wine list has also seen significant changes. Whereas previously just six wines by-the-glass were available for under £15, now there are 20, starting with £7.50 for a glass of Cantalici Petali Rose, a Tuscan blush made from Sangiovese.
The original Evening Standard article also noted that Atherton has done similar in his Social Eating House in Soho and Little Social, also in Mayfair. He said: "We've taken a gamble and decided that even though we are Michelin- starred we are going to take prices back the other way. We are not a charity but we think that British people are resisting these price hikes. There's some things they have to pay in life but with restaurants they have got a choice."
Given that hospitality veterans such as Mark Sargeant and Michael Caines have been forced to shut restaurants recently, Atherton's unorthodox approach to dealing with the cost of living crisis, if successful, could catch on.
This article was originally published by the drinks business and has been shared with permission.