Famed Prosecco producer Villa Sandi has opened a wine bar at Venice Marco Polo Airport to expose international travellers to a "symbol of the Italian life style".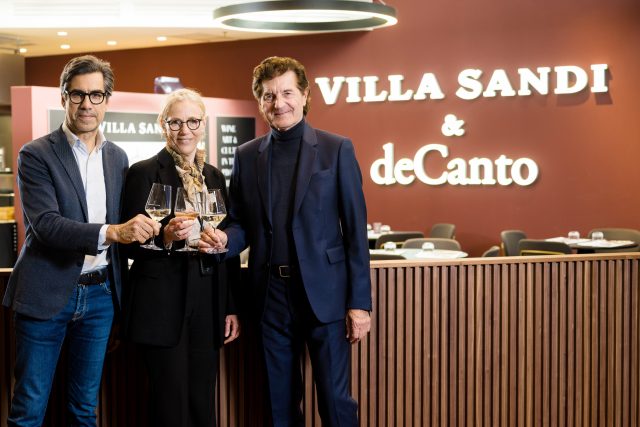 Vila Sandi & deCanto wine bar has been developed in co-operation with SAVE, which manages Venice airport, and Lagardère Travel Retail.
Though Villa Sandi wines are already exported to 130 countries, the airport being the third busiest in Italy will provide the brand with further exposure. With the 2026 Winter Olympics taking place in Milano Cortina, a press release from Villa Sandi noted that the airport will experience even greater traffic ahead of the sporting event.
The design is intended to evoke the natural features of Vadobbiadene, Conegliano, the Alps and Venetian Lagoon. There are also QR codes which can be scanned so that visitors will be able to discover more about the food and wine of this part of Italy.
Giancarlo Moretti Polegato, Villa Sandi president, commented: "The wine bar is the place where our values of innovation and our international attitude merge with our love and respect for our land. A place where people can meet and share pleasant memories of their stay tasting typical Veneto region products before leaving. They will also be able to live an immersive experience by means of QR codes. The result of a co-operation with Lagardère and SAVE, the wine bar is a symbol of the Italian life style which we are proud to represent with our wines."
Several Villa Sandi wines were medallists in this year's the Prosecco Masters competition, including the Master medal-winning Asolo Prosecco Superiore DOCG Brut Biodiversity Friend. To read the full list, click here.
This article was originally published by the drinks business and has been shared with permission.