Britain's hospitality sector has suffered an average of more than 12 closures a day over the last year to March 2023, new research shows, but the rate of closures has slowed in the last quarter.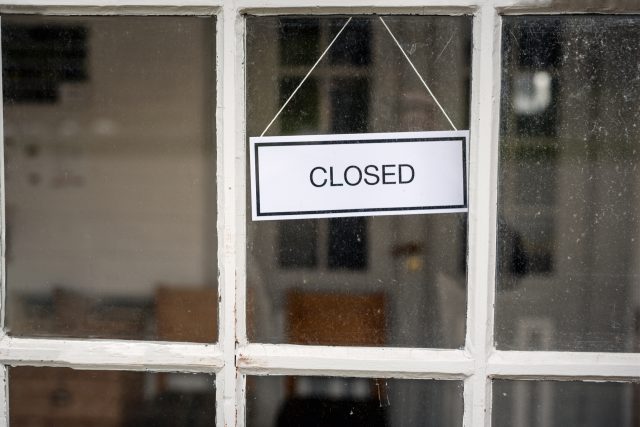 Britain's hospitality sector has had a grave few years, with the cost-of-living crisis and rising inflation hitting businesses just as the effects of Covid-19 were beginning to wane.
The new Hospitality Market Monitor from CGA by NIQ and AlixPartners has revealed a net decline of 4,593 licensed premises over the last 12 months, each representing "a sad loss of jobs and the permanent withdrawal of a community assets", according to Karl Chessell, CGA by NIQ's director – hospitality operators and food, EMEA.
The fall is equivalent to a 4.3% reduction of the licensed sector since March 2022 — an average of 12.6 closures a day. However, there may be light at the end of the tunnel, as net closures slowed to 756 venues in the first three months of this year— equivalent to 8.4 closures a day.
"It is at least encouraging that losses have slowed in the first few months of the year—a welcome indicator that demand for hospitality remains strong," said Chessell.
Independent businesses have borne the brunt of closures with a 5.9% drop in numbers over the last 12 months.
Managed groups, on the other hand, have achieved growth, up 1.5% in the same period.
The independent sector has shrunk by 14.1% in the three years since the beginning of the Covid-19 pandemic. This contraction has been more than four times that of the managed sector, which shrunk 3.3% in the same three-year period.
Chessell added: "The recent cut in government support on energy bills, alongside a hike in minimum wage rates and the ongoing tax burden, now leaves thousands more fragile venues at risk of closure. Hospitality has shown how, with the right backing, it can generate jobs and fire the economy—but sustained help is needed to tide the sector through the current crisis."
This article was originally published by the drinks business and has been shared with permission.