Celebrity chef Jamie Oliver will open an upmarket eatery at Theatre Royal Drury Lane, four years after the collapse of his restaurant empire.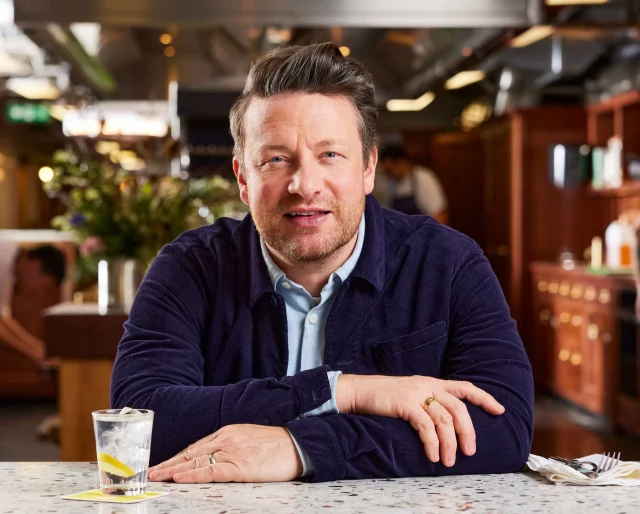 The dramatic disintegration of Oliver's restaurants, including his Jamie's Italian chain and Fifteen, in 2019 resulted in the redundancy of almost 1,000 staff. Parent company Jamie Oliver Holdings was reportedly left £83 million in debt.
At the time, Oliver suggested in an interview with Daily Mail magazine You: "If I'd have spent 13 years opening posh restaurants, I could assure you they'd all be open today. You know, Britain has always been very good at nourishing the rich."
Now that the dust has settled, the Naked Chef will have the chance to put this theory to test, as he appears to be ditching the casual dining that typified Jamie's Italian in favour of something more premium.
Oliver said: "Losing my UK restaurants was without doubt one of the hardest times of my life. But being a positive part of the restaurant industry is very close to my heart. We learnt lessons as we grew the international restaurants – there are now more than 70 across the world – so I'm very excited to open this restaurant in London and with an exceptional team, once again, serve the public."
The as yet unnamed establishment will be the next stage of Theatre Royal's £60 million restoration – it will occupy a space at 6 Catherine Street, adjacent to the main theatre.
Describing the menu, the TV cook said: "It's about going back to my culinary roots inspired by the dishes I grew up cooking in my mum and dad's pub restaurant. It's about celebrating Britain's rich and diverse food scene in what I hope will be an iconic, trusted restaurant in a very special place. This opportunity truly means the world to me."
Kevin Styles, CEO of the Jamie Oliver Group, added: "Being a positive part of the hospitality sector is incredibly important to us. We've been quietly growing our international restaurant franchise business and now operate in 23 countries with over 70 restaurants. It has always been an ambition to return to our home market, when the time was right, and this feels like the perfect opportunity to open a very unique restaurant in a very unique venue that will celebrate beautiful, comforting dishes – old and new – from across the British Isles, reflecting the seasons, our rich and diverse food culture and supporting artisan producers."
Among the producers that ingredients will be sourced from are charcuterie maker Cobble Lane Cure and poultry farmer Creedy Carver.
The new restaurant will open towards the end of this year.
Oliver isn't the only celebrity chef making a return to familiar territory – Gordon Ramsay is opening a hospitality lounge at his boyhood football club.
This article was originally published by the drinks business and has been shared with permission.