Data from CGA by NIQ has revealed that on-trade sales of soft drinks in the UK have ridden the Dry January wave throughout Q1 to pass £1 billion in value, a 12% year-on-year increase.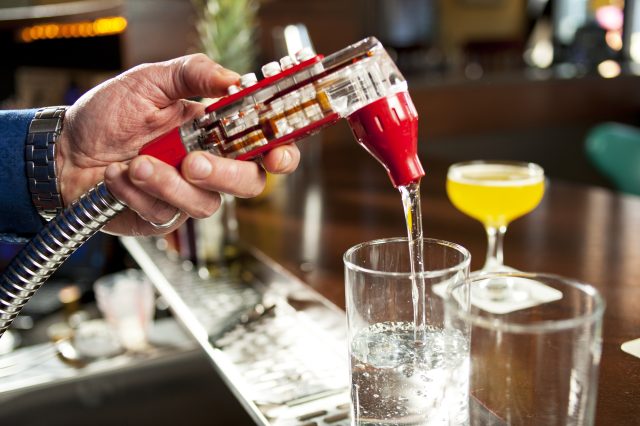 The findings, from a 12-week period up to 25 March 2023, show that soft drink sales make up 15.5% of the total value of on-trade drink sales, a 1.7% increase over the previous 12 months. By contrast, spirits' share of sales has dropped by 2.4%.
Cola makes up 46.5% of the total value of on premise soft drink sales. It is also the fastest growing, increasing its share by 2.3% year-on-year. CGA estimates that sales of cola drinks brought an average of £4,859 into hospitality businesses in Q1.
The slight slump in spirit sales has also made the picture for mixers somewhat less rosy, with value sales 20% below 2019's pre-pandemic levels. The report suggested that this is due to "many consumers' growing interest in health and alcohol moderation".
Despite the dip in spirits sales, a 9.2% Q1 increase in beverage syrup sales is indicative of a soaring demand for cocktails. Over the last four years, the number of outlets stocking them has more than doubled to 26,240 sites.
CGA senior client manager Matt Meek said: "Interest in moderation and value have combined to pull more consumers into the category, and we've seen some excellent NPD, innovations and activations in early 2023. But with inflation piling pressure on both businesses' costs and consumers' spending, there will be intense competition for sales over the spring and summer. Keeping up to speed with trends and responding with the right strategies in ranging, pricing, serve and more will be crucial in the battle for soft drinks share."
Earlier this year, CGA by NIQ reported how soft beverages drove on-trade drinks sales during January.
The trend for abstaining from alcohol during the first month of the year has also been noticed in the off-trade sector, with sustained demand for no- and low-alcohol beer, according to supermarket chain Tesco.
This article was originally published by the drinks business and has been shared with permission.