Disposable income is declining for many Britons, as the cost-of-living crisis and rising inflation eat into people's cash flow. But a new study has revealed which UK cities spend the most on dining out, and which are struggling to afford the luxury.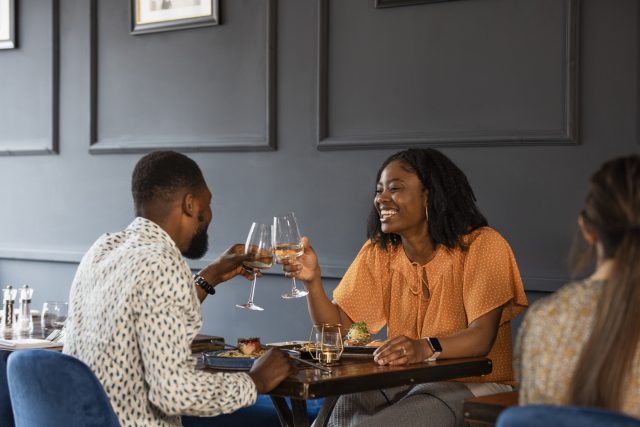 Bionic, a small business advisor, wanted to explore which UK cities are spending the highest percentage of their disposable income on dining out. The results reveal where the cost-of-living crisis is taking a particularly sharp bite out of people's incomes, and where is fairing a little better.
Belfast takes the cake as the UK city dining out the most, with the research showing that the Northern Ireland capital is spending more in their local restaurants than anywhere else in the UK. The average yearly disposable income for Belfast residents is £17,301, of which 3.92% on average is spent eating out.
Sunderland, Newcastle and Middlesborough residents were found to spend an average of 3.89% of their disposable income on dining out, meaning these three cities in the North East collectively ranked second in the list, followed by Swansea, Cardiff and Newport, all in Wales.
London was found to be the UK city with residents spending the lowest proportion of their disposable income on eating out, despite having nearly 80,000 dining options available. Londoners spent only 2.27% of disposable income on dining out, the study found. Bionic has suggested that the high cost-of-living in the capital has played a role in these results.
Of the UK's yearly average disposable income of £20,294, the research found that 3.39% of this is spent on dining out.
In other news, British breweries have responded to the Prime Minister's claims that buying "cheaper beer" is one of the many benefits of Brexit. Read more on that story here.
This article was originally published by the drinks business and has been shared with permission.