MasterChef: The Professionals winner Alex Webb's restaurant at The InterContinental London has been closed by "mutual agreement", despite only opening in December last year.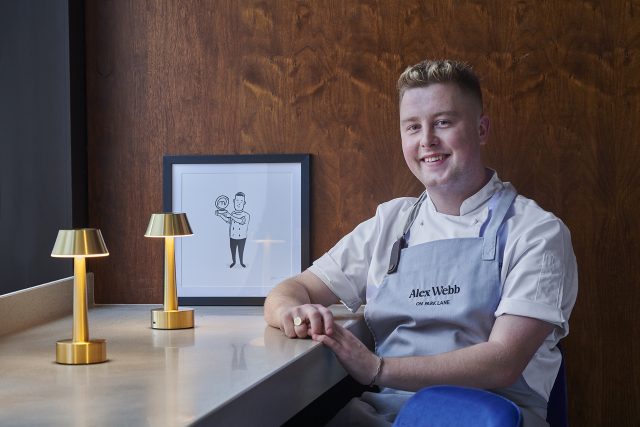 Webb, who had previously worked at Roux at Parliament Square and Hélène Darroze, won the BBC cooking competition in 2020.
His involvement with The InterContinental started as a pop-up at the hotel's outside terrace last year. The menu was inspired by dishes from his childhood, but with a gourmet twist. To pair with the likes of confit cod fingers and candy floss, cider from Devon-based Sandford Orchards was served. The hotel also has a standing relationship with Hampshire sparkling wine producers Hattingley Valley.
In December, after successful pop-up stints in May and October 2022, it was announced that Webb would be taking permanent residency at The InterContinental London.
The menu of Alex Webb on Park Lane featured a number of the chef's MasterChef: The Professionals winning dishes, including chicken breast with chicken skin crumb, burnt cauliflower purée & couscous, and passion fruit parfait.
WLC recently reviewed Alex Webb on Park Lane, and this writer, with unknowing dramatic irony, wrote: "…with permanent residency at the hotel, Webb has, save for a few unnecessary flourishes, found his footing."
But earlier this week it was announced that the restaurant, barely half a year old, would be shutting.
A spokesperson for the hotel described the decision to close as "mutual" and said: "We are thankful for the incredible experience with Alex on the terrace and on the restaurant. Alex remains a great friend of the hotel, we wish him all the best in his future ventures and will support him anyway we can."
Restaurants, even those with high profile chefs behind the stove, are struggling at present. Mark Sargeant closed his MS Brasserie in Folkestone, also after only six months, due to adverse trading conditions.
This article was originally published by the drinks business and has been shared with permission.