Nusret Gökçe, better known as social media seasoning sensation 'Salt Bae', has been accused by former employees of stealing tips, fostering a discriminatory workplace culture, and reselling customers' leftover wine.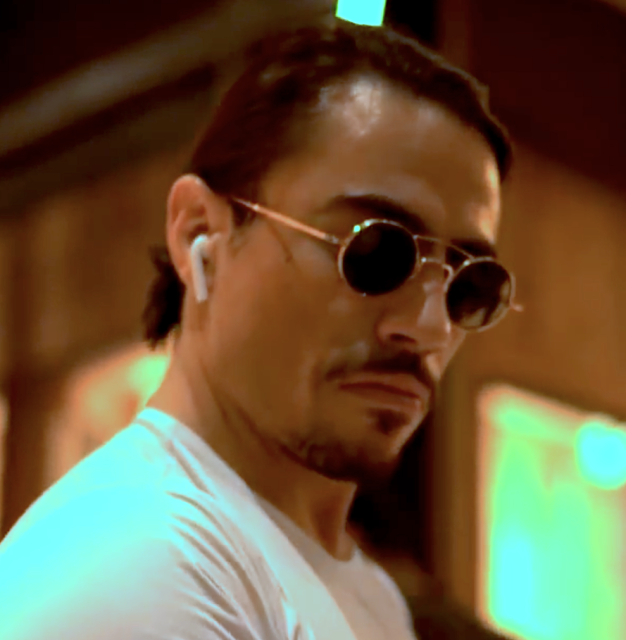 Despite Gökçe's restaurants frequently receiving scathing reviews for poor quality cooking and big bills, they have proven to be a highly profitable enterprise, thanks largely to his status as a celebrity meme. Within just three months of opening, Gökçe's long-awaited London restaurant raked in £7 million.
However, allegations have emerged from former staff members that accuse the social media star, who has 51.7 million Instagram followers, of overseeing a toxic workplace.
A recent report by Sophia Ankel for Insider uncovered some of the details of seven lawsuits against Gökçe, and spoke with a number of individuals who used to work at his restaurants.
One former bartender at Nusr-Et London put it: "[It looks like] gold from the outside, but s*it from inside." They also revealed that staff would not know whether or not they would be fired before the end of their shift.
Another former employee at Nusr-Et London revealed that one staff member had been fired after accidentally breaking a glass in front of Gökçe: "If he [Gökçe] doesn't like anyone, you're done, no notice period, nothing…They tell you to leave straight away."
It has also been claimed that some female employees at Nusr-Et restuarants in New York and Miami were asked by their managers to wear skirts and high-heels. A number of inappropriate comments from male staffers to female staffers have also come to light.
A further allegation is that employees from Gökçe's native Turkey were treated preferentially, especially when it came to being re-hired after the hospitality hiatus caused by the Pandemic. Angelo Maher, who is Latino and worked at Nusr-Et New York, said that one colleague had called him a "Spanish s*it".
Accusations of the restaurateur stealing tips have circulated for several years now – in 2021 Gökçe had to pay US$230,000 to ex-waiters who had been fired after claiming that he had taken their gratuities. Ankel's article mentions another lawsuit from 2019, where it was claimed that Gökçe skimmed 3% from employee tips.
A series of cost-cutting measures were also cited in the article. It is claimed that if customers ordered a bottle of wine and left some in the bottle, it would then be resold by the glass. Furthermore, if retailers brought over free wine samples to the restaurants, these would then allegedly be sold on to diners. The most inexpensive bottle db could find on the online wine list at Nusr-Et London is the 2017 Jean-Luc Colombo Les Forots Côtes du Rhône for £60 (according to Vivino users, its average off-trade price is £12.80).
Gökçe is yet to respond to the allegations.
This article was originally published by the drinks business and has been shared with permission.