Chef John Mountain has banned vegans from his restaurant Fyre in Perth, Australia, after a customer complained about the menu.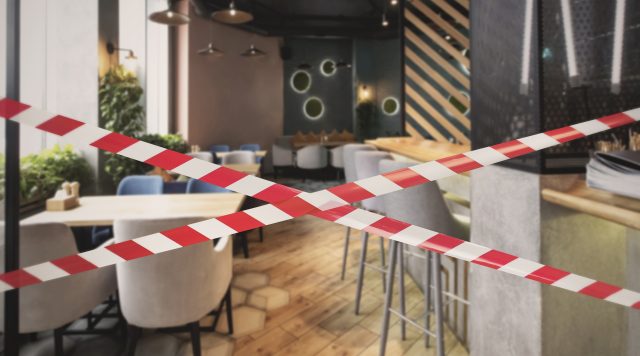 The UK-born restaurateur announced on Facebook that those who follow vegan lifestyles were no longer permitted to enter his establishment: "Sadly all vegans are now banned from Fyre (for mental health reasons)…We thank you for understanding. Xx."
Speaking with local media outlet PerthNow, Mountain shared that the decision was prompted after a young woman emailed the restaurant asking if there were vegan options. According to Mountain, a subsequent miscommunication between him and his sous chef meant that the vegan diner was left underwhelmed after spending AU$32 (£17) on a vegetable dish that was, in the disgruntled customer's words in a message to the restaurant afterwards, "okay but not that filling".
Mountain sent a message in response which read: "Thanks for your negative review … please feel free to share your sh*tty experience and I look forward to not seeing you again."
In a separate article published on PerthNow, Mountain lashed out against those who choose not to consume animal products: "I guarantee you, 99% of chefs across the world f*cking hate vegans…Because they're a pain in the a*se, you can never please them. We've always hated vegans, all chefs have."
Mountain claims that since he hit the headlines for his decision to impose the ban bookings have "gone through the roof".
However, his decision has not been universally well-received. According to Vegan Australia, about 2% of the country's population, approximately 500,000 people, are vegan.
Well-known vegan activist Tash Peterson, whose Instagram bio is captioned "if  you're not vegan, you're an animal abuser", described the ban as "discrimination" and said: "This chef is clearly upset by a valid complaint and then to discriminate an entire group of people, I don't see it any different to banning Muslims or women from a restaurant."
According to recent data, diners seeking vegan dishes when eating out is far from a passing fad.
This article was originally published by the drinks business and has been shared with permission.