The Night Time Industries Association (NTIA) has criticised the planned extension of London's Ultra Low Emission Zone (ULEZ), suggesting that it will "penalise night workers".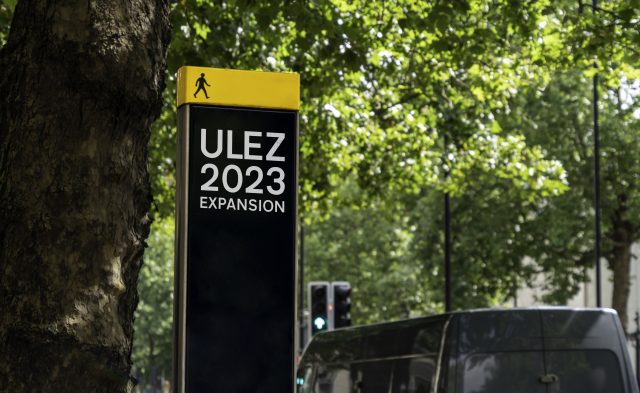 As part of London mayor Sadiq Khan's push for clean air in the UK capital, the ULEZ will be expanded across London boroughs from 29 August onwards. From those dates onwards, those driving vehicles that do not not meet the emission standards will be hit with a £12.50 charge per day of usage.
It is estimated that only 10% of cars in the capital are non-complaint. The fine for not paying the charge has also increased by £160 to £180, though if paid within two weeks, the penalty charge will be halved.
The proposals have been met with protests from some drivers, concerned at how these extra costs will dent their livelihoods.
In a statement, the NTIA expressed concern that the scheme will put 36,990 night workers, such as those working late bar shifts, at risk of being charged for using their non-compliant cars twice over the course of one shift, as if they drive to work before midnight, and drive home afterwards, that counts as two separate days and therefore two separate charges.
NTIA CEO Michael Kill gave his damning assessment of the scheme's city-wide rollout: "The potential impact on the workforce is hugely concerning, and would urge the Mayor of London & TFL to consider reviewing the scheme to account for a rolling 24 hour period within its charge structure, to create a fair and considered charge which does not penalise night workers for their hours of work."
"The Night Time Economy sector has struggled to maintain a consistent workforce for the last three years, with many workers already stretched and under considerable financial pressure. Exposure to these additional charges will substantially lower people's pay, and will not help businesses to recruit people within the sector in the future," Kill continued.
"I would also ask that there is consideration for the impacts of industrial action on workers who may have no other option but to access work via car or alternative modes of transport, at a time when the cost of living crisis is pushing people to breaking point."
Public transport, or the lack thereof has also caused problems for the hospitality sector, with it estimated by UKHospitality that rail strikes cost the industry a staggering £2.5 billion in the second half of last year.
This article was originally published by the drinks business and has been shared with permission.