Fans of the Green Bay Packers were served a dose of karma when they had to pick up a huge bar tab following former player Aaron Rodgers' departure to the New York Jets.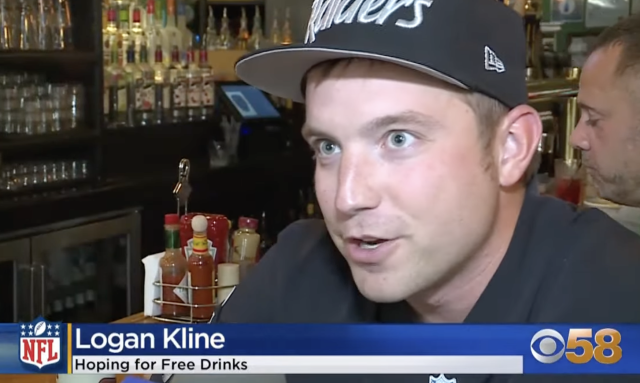 The news happened after Jack's American Pub in Milwaukee promised to pay everyone's bar tab, if the Packers weren't playing and Rodgers – a former hero of the team who won them the Super Bowl – was starting for his new team, the New York Jets, and they then lost the game.
But it all went horribly wrong when despite Rodgers being injured early in the game during the first quarter, and confident fans spending big at the bar, the Jets won right at the death with a field goal – or 'punt' as it is called in American Football.
Local television news station CBS 58 were at the bar when fans, one of who said he was 'thinking with his wallet', discovered they were going to have to pay up for their booze.
There is an amusing moment where happy fans, thinking they are getting a free night of drinking, realise they are going to have to pay up. See the video below:
The news presenter Bill Walsh said: "Do these fans sort of deserve it for cheering for a Packers Hall of Famer and a Super Bowl champion and a four-time MVP (most valuable player) to get injured?"
To which the reporter at the bar, AJ Bayatpour, said: "I don't think they were cheering for the injury as much as they were cheering for their odds of having a free night of booze on the house, because they thought when Rodgers got injured they weren't going to have to pay for it.
"I have a feeling that come tomorrow morning a lot of these folks are going to wake up unhappy about the bar tab they had to pay."
Bayatpour returned to the bar today, and took to social media to provide follow-up information on the bar tabs…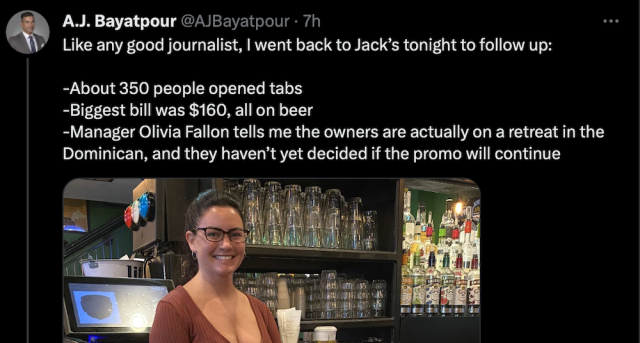 This article was originally published by the drinks business and has been shared with permission.