Stonegate Group, the UK's largest pub operator, has announced it will charge 20p more for drinks in peak business hours to cover rising costs, in a move described to WLC as "potentially fatal" to the trade.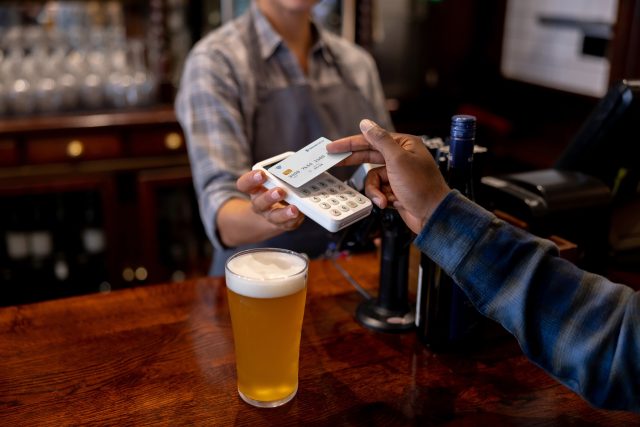 Beer writer Pete Brown, who has authored many books on pubs, including The Pub: A Cultural Institution, told the drinks business that the on-trade should focus more on getting drinkers in during quiet times "rather than penalising them" for coming to your pub when it is busy.
He said: "The whole thing is based on an assumption (and I'm sure it's backed up by research) that peak time demand is price-inelastic. I wouldn't be so sure.
"On average we're going to the pub less and less. As we go less, our expectations of a pub visit rise. If we're paying more, we expect more. We understand peak pricing for things like holidays or flights or hotel rooms. But we turn to a pint when we can't afford those things.
"If you start to think of the pub as a special luxury rather than an everyday treat, I think that's the start of a potentially fatal spiral."
'Dynamic pricing', as the practice is known, will be introduced to Stonegate's 800 managed sites during evenings and weekends, when demand for drinks is typically highest. The company said that patrons of pubs and bars which will be introducing the practice will be notified of the new policy with "polite notice" signs.
While common when it comes to plane tickets and taxi fares, it is more unusual to charge more for food and drink sold at certain times.
Stonegate issued a statement explaining why the decision was taken: "Like all retail businesses, we regularly review pricing to manage costs but also to ensure we offer great value for money to our guests."
"This flexibility may mean that on occasions pricing may marginally increase in selective pubs and bars due to the increased cost demands on the business with additional staffing or licensing requirements such as additional door team members," the spokesperson continued.
The decision has been generally poorly-received.
Tom Stainer, chief executive of the Campaign for Real Ale (CAMRA) told the Financial Times: "We know pubs and brewers are having a difficult time at the moment, but we don't think an extra charge penalising customers that want to support the industry is the right solution. Our fear is that it could convince people to stay away."
Tara Flynn, personal finance expert at financial comparison site Choosewisely, said: "There's an urgent need for robust regulation of dynamic pricing—it's high time this issue is addressed. The lack of transparency in this practice is deeply unfair to consumers. Businesses are expected to provide clear pricing information, but it becomes challenging to communicate that prices may fluctuate based on the time of day, especially in places with walk-in customers.
"It's [dynamic pricing] a growing trend, but it's fundamentally unfair and it's time for change," Flynn added.
However, the practice is not without precedent. Stonegate Group, which operates Slug & Lettuce, previously implemented minor drinks price increases when it was showing football World Cup fixtures.
Punters are already facing rising pint prices, with a beer in some parts of London now nudging £9.
This article was originally published by the drinks business and has been shared with permission.