As he prepares to open his first new restaurant following the dramatic collapse of his on-trade empire four years ago, celebrity chef Jamie Oliver has hit out at how some high-end establishments operate.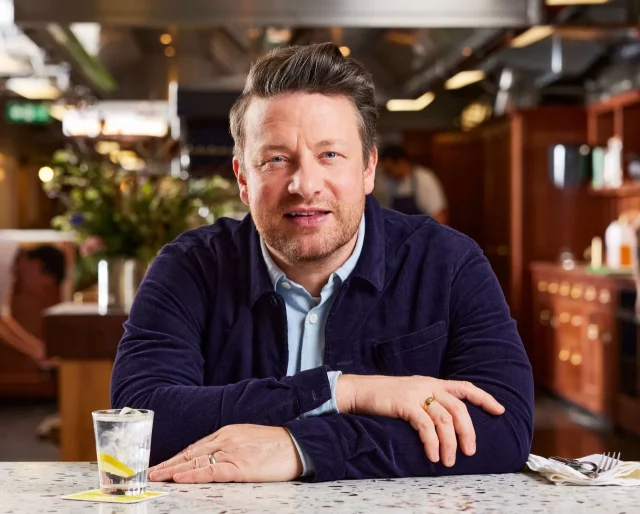 Oliver's interview with The Times Magazine touched on a number of topics, from the closure of his parents' pub in Essex (where he had his first kitchen job) to the controversy surrounding the disintegration of his restaurant business, including the Jamie's Italian chain, which resulted in £83 million of debt and the redundancy of almost 1,000 staff. However, the focus was very much on the forthcoming opening of Jamie Oliver Catherine St. at the end of this month.
"If you look at some places [posh chains] – they're assembling food. There's so much happening off-site and everyone thinks they're getting a posh meal. It's like, really? Come on," he told interviewer Janice Turner. "We were marinating, cooking, making all our dressings on site."
Oliver's comment about "posh" restaurants relying on pre-prepared food is not entirely unfounded.
It is not uncommon to see professional kitchens utilising cartons of egg whites rather than separating hundreds of eggs each day to make meringues, for example. Furthermore, while most restaurants will serve bread, it raises the question of how many actually bake their own.
Oliver himself has always been keen to emphasise how the dishes at his restaurants are prepared in-house. Just prior to the demise of Jamie's Italian, he had a series on his YouTube channel where he would give a cooking demonstration for that week's special.
His rival/now friend Gordon Ramsay ended up in hot water in 2009 after it was discovered that the chef who had spent years preaching about the virtues of freshly cooked food to other restaurateurs on Kitchen Nightmares had been serving boil-in-the-bag coq au vin and other pre-made dishes at his London gastro-pubs, charging huge markups in the process. In fact earlier this year, Ramsay, despite his history of criticism of frozen food, launched a line of freezer ready meals through US retailer Walmart.
Another irony might be that despite the wave of negative publicity Ramsay's pre-prepared dishes caused 14 years ago, during the pandemic, many restaurants, including more high-end establishments, offered meal kits where components had been pre-marinated or pre-braised and the home cook just had to heat/cook them through. In fact, restaurants charge somewhat similar prices for these meal kits as they would for a sit-down dinner.
This recent interview isn't the first time that he has criticised fine dining. Speaking with Daily Mail magazine You in August 2019, after his restaurants went into administration, he said: "If I'd have spent 13 years opening posh restaurants, I could assure you they'd all be open today. You know, Britain has always been very good at nourishing the rich."
In the interview with The Times Magazine, Oliver emphasised that his new restaurant would be more affordable than the competition, with an average calculated spend of £40-50 per head. Mains at Oliver's new Covent Garden restaurant include the braised short rib (£28), scampi & chips (£24) and the onion tarte tatin (£16).
When asked why he was returning to hospitality after the disaster of four years ago, he said: "Because I love it. And because it's in me. To live in food as I do and not have a restaurant is like a musician not having a guitar." He revealed that he will be doing occasional front of house and kitchen shifts too.
This article was originally published by the drinks business and has been shared with permission.