One pub owner in the north-eastern town of Teesside is asking patrons to pay £1 per 30 minutes under its outdoor heaters, after estimating that the average monthly cost of running them "exceeds £1,000".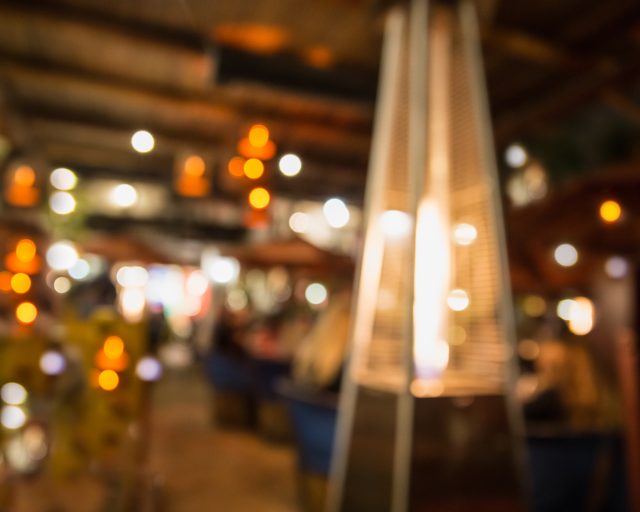 As operational costs continue to rise for UK hospitality venues, could this be the beginning of the end of free outdoor heating in pubs?
Hydes Bar Norton, a pub located in Stockton-on-Tees, announced to its patrons that it has taken the decision to install £1 token meters for its outdoor heaters.
According to Teesside Live, the team at Hydes Bar Norton took to the pub's Facebook page to share the news.
In a post to its followers, the pub said that its energy charges are now two and a half times what they were last year. "Following a review", the pub said "we have made the decision to install token metres for the outdoor canopy heaters".
Customers hoping to use the heaters will have to shell out £1 per 30 minutes via tokens available at the bar.
The pub warned that the decision was not taken lightly, and was weighed up against its "only other option" — a blanket increase to drinks prices. It reassured patrons that the heaters will still be available throughout the day.
The post continued: "Despite the bar being almost empty and heated inside, during quiet daytimes we have had people asking for the outdoor heaters to be put on. The running costs for these on an average month would exceed £1,000, a cost we cannot sustain."
Hydes Bar Norton is an independent business, and noted that while "not everyone will agree with this" and "some will want to have a good moan", the pub faces rising pressures as operational costs continue to climb.
"Like many hospitality venues, our operating costs have substantially increased over the last 18 months," the pub said via Facebook. "We have to keep our costs low where we can and account for rising charges."
Hydes Bar Norton is not the only pub struggling with rising costs. As of the end of this September, there were 99,916 licensed premises operating – a substantial drop from the 2003 figure of 144,055. Pubs, bars and nightclubs have been the worst affected, seeing a net decline of 43.6% over the two decade period. Read more on that story here.
This article was originally published by the drinks business and has been shared with permission.