A woman was left horrified after going to a London bar and being billed for a £1,890 cocktail, mistakenly believing that the price was £18.90.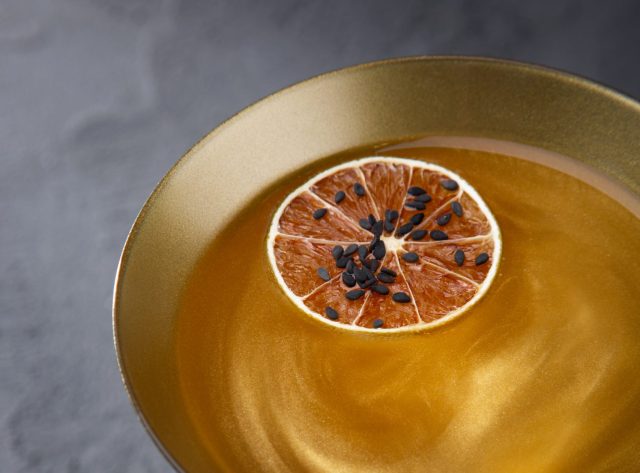 Lynsey Bennet from Belfast recounted the tale of the mishap on TikTok. She explained that she and her husband were spending some days in London in late December and, after going to the theatre and for dinner they returned to the hotel "a bit tipsy" and decided to visit the bar.
"The guy behind the bar had just started, and he was from Toronto, and we had been there in the summer so we were having a great chat," Bennet shared.
"I always drink Champagne, I rarely drink cocktails. And I thought 'you know what? I'm gonna order something a little bit different, I'm gonna order a cocktail'."
Bennet ordered a cocktail which, she recounted, was called 1890.
"So the young chap brought out a bottle of Cristal, popped it open, gold leaf, 30-year-old Cognac, gave me this huge book to sign, and there we were just thinking we were the bee's knees. And then they presented the bill for £2,000, and I was like 'uh oh, I can't afford to pay that'."
In a follow up TikTok, Bennet shared that her husband was "furious" at her for making the costly mistake and left the bar. Bennet explained to the barman that she thought the gap between the 18 and 90 on the price was a decimal point. The manager then said that the mistake would be sorted out and told her to enjoy her (five night) stay at the hotel. Having avoided the bar for a few nights, on New Year's Eve she returned and, upon chatting with the manager, heard that the barman had been sacked for the error.
"So I burst into tears, I was so terribly, terribly upset," she shared.
Fortunately, it turned out that the manager was joking and had not sacked the barman, though training had been provided since the incident to prevent it from happening again (as apparently similar mistakes had occurred previously).
Bennet also shared that she "didn't even enjoy the cocktail" because it was "whisky-based, and I don't like whisky".
"I will forever check the price of cocktails from now on," she concluded.
As for the identity of the hotel and bar in question, Bennet did not disclose it – it seemed that the most likely contender is Gordon Ramsay's Restaurant 1890 in The Savoy, which has its own cocktail bar, but WLC was informed that it does not and has never served a cocktail at that price.
Related reading:
Mixologists unveil Australia's most expensive cocktail
This article was originally published by the drinks business and has been shared with permission.