Bar de luxe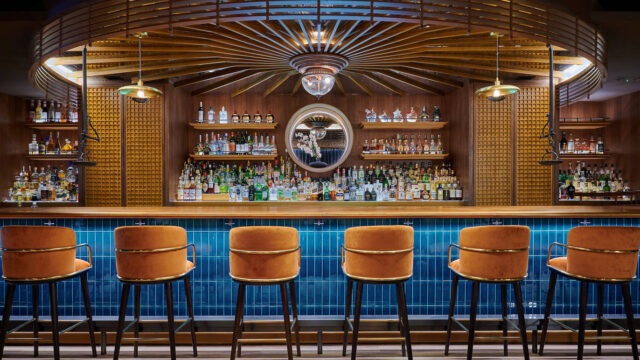 Brought to Hong Kong by legendary Japanese mixologist Hidetsugu Ueno, owner and bartender of the acclaimed Bar High Five in Tokyo, in 2017, Bar De Luxe is one of the very few bars in Hong Kong that hones the spirit of Japanese bartending and presents the authentic Ginza flavor and experience.
The bar has now moved into its new venue located on the seventh floor of H Code on Pottinger Street with a larger space spanning 1700sq ft. The fresh and modern outlook of the bar provides an open city view through its floor-to-ceiling glass windows.
To celebrate the reopening, the top bartenders created five special cocktails, including Gratitude, a cocktail crafted by Japanese whiskey, cherry liquor, yomogi liqueur, oolong tea, lemon and garnished with eustoma petals; Centaurea, an earthly cocktail using Scotch, yomogi liqueur, and Fernet Branca; Syriacus, an aromatic cocktail concocted with bergamot liqueur, gin, elderflower liqueur, lemon, and yuzu honey; Winter Sunset, a mulled-wine mixed by rum, wine, cloves, and cinnamon; and Abode of Snow using gin, mandarin liqueur and Darjeeling black tea.
Address: 7/F, The Steps, H Code, 45 Pottinger Street, CENTRAL